SUPERCHARGE YOUR SESSIONS & SPEECHES
WITH STORYTELLING AND METAPHOR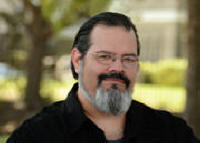 Presented by James Hazlerig, MA, CHP
Saturday, October 25, 2014
8 CEUs for Hypnotists
This class is for:
ANYONE wanting to supercharge their work with the power of stories
GREAT FOR: Hypnotists, Therapists, Public Speakers, Sales people, and so many more …
Stories aren't just for children! Milton H. Erickson recognized the hypnotic nature of story and
metaphor, blending the arts to effect powerful changes in his listeners.
TOPICS COVERED in this fun, interactive workshop:
The Seven Secrets to Successful Storytelling

How to Craft Metaphors for Changework

How to Employ Ericksonian Nested Loops

How to Embed Suggestions in Your Stories

How Keep Your Audience Engaged

Where to Find Stories and Metaphors
James Hazlerig, MA, CHP, is a hypnotist, author, meditation teacher, professional musician, and champion storyteller. In his Austin practice, he helps clients quit smoking, manage stress, and overcome fear. He teaches anger management for Austin Recovery, mental freedom at the Travis County jail, and the history of hypnosis for the Hypnosis Practitioner Training Institute. His most recent publication, co-authored with international hypnosis trainer Richard Nongard is Speak Ericksonian: Mastering the Hypnotic Methods of Milton Erickson.