Hypnosis and brain plasticity: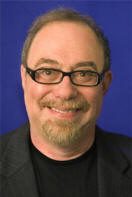 Presented by Michael Ellner, CHt, MSH

(8 CEUs)
Brain plasticity is a term which is used to refer the brain's unique ability to constantly change, grow, and remap itself over the course of a lifetime. The "plastic" (or "moldable") brain is constantly adapting itself to deal with new input and information. Our brains are the most plastic from birth through childhood when neural networks are being created at an unprecedented rate.
Over our lifetime the brain changes with age to reflect new experiences and events and additionally, the brain demonstrates tremendous plasticity in the wake of injury. Plasticity allows the brain to learn and heal by creating maps (nueropathways) so that it can readily retrieve information when it is needed. Neuroscientific research indicates that the plastic brain can change both i's physical structure (anatomy) and functional organization (physiology).

Learn how hypnosis geared toward brain plasticity can aid your clients. Additionally, by effectively communicating how hypnosis fits into the latest models and research in neuroscience and medicine, you can open doors that are otherwise closed to certified hypnosis professionals.

This is a soup to nuts training that includes the basic Ellner-Woods Hope Coaching guided self-hypnosis/Mindfulness program. The Ellner-Woods model and techniques has been featured at a major medical conference for frontline pain clinicians and in the American Academy of Pain Managements' Oct. 2012 e-Newsletter.

TOPICS COVERED:
The Theory of Plasticity
Plasticity Exercises
Intentional Relaxation
Self-Hypnosis
Mindfulness
Motivation
Putting It All Together
Integrating Consulting Hypnotists into Health and Medical Settings
Michael's distinctive approach to using trance & suggestion has earned him countless honors as a healer, educator and humanitarian. He has tested the limits of mind-body healing for over 20 years. He is co-author of HOPE is Realistic: A Physician's Guide to Help Patients Take Suffering Out of Pain.. Michael has served on the U.S. National Institutes of Health Complimentary Therapies Working Group, is a Course Director & Faculty Member for a Major Collaborative Medical Conference (PAIN Week), has lectured on Mind-Body healing around the world, and was a presenter on Mind-Body healing at a major AIDS forum sponsored by the National Institutes of Medicine. The European Commission (report on treating AIDS) recommended that the European Union hire Ellner as University level instructor of mind body healing to help people with AIDS. His Honors include: Hypnosis Humanities Award (NGH) Founder's Award (IMDHA), Mind-Body-Spirit Award (IACT) Hypnosis Educator of the Year (NGH '95), Educator of the Year (Nat'l Federation of NeuroLinguistic Psychologists '97), Author of the Year (Hypnodyne Foundation 2000), Award for Excellence in Counseling & Therapy (IHF '03), Diplomat (IMDHA '06), Lifetime Member (IACT '07).