Hypnosis for Current Medical Issues: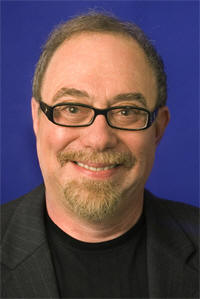 TBI (Traumatic Brain Injury), IBS, Cancer, AIDS,
Chronic Fatigue, Fibromyalgia, Blood Pressure, and more
Presented by Michael Ellner, CHt, MSH
(8 CEUs)
The focus of this workshop will explore helping people with a wide range of Traumatic Brain Injuries. It is based on Michael's personal experience in utilizing these techniques for his own on-going recovery from a TBI in May 2012 and communicating with a wide range of people coping and living with TBIs ranging from mild to extreme due to strokes, traumas and/or disease. The Ellner-Woods HOPE is Realistic Programę offers hypnotists the tools to market their services to and assist clients with TBIs.

ALSO DISCUSSED:
The Art of Effective Listening
Reframing: Giving your Clients a Reason to Believe
Working with the Medical Community
Creating Healthy Behaviors
Practical applications & strategies for using medical hypnosis and NLP to help clients with:
Pre & Post Surgery Hypnosis
AIDS
Cancer
Psychosomatic Illnesses
Hypertension
Fibromyalgia
Chronic Fatigue Syndrome
Irritable Bowel Syndrome
Stress
Anxiety
Headaches
Sexual Problems
Michael's distinctive approach to using trance & suggestion has earned him countless honors as a healer, educator and humanitarian. He has tested the limits of mind-body healing for over 20 years. He is co-author of HOPE is Realistic: A Physician's Guide to Help Patients Take Suffering Out of Pain.. Michael has served on the U.S. National Institutes of Health Complimentary Therapies Working Group, is a Course Director & Faculty Member for a Major Collaborative Medical Conference (PAIN Week), has lectured on Mind-Body healing around the world, and was a presenter on Mind-Body healing at a major AIDS forum sponsored by the National Institutes of Medicine. The European Commission (report on treating AIDS) recommended that the European Union hire Ellner as University level instructor of mind body healing to help people with AIDS. His Honors include: Hypnosis Humanities Award (NGH) Founder's Award (IMDHA), Mind-Body-Spirit Award (IACT) Hypnosis Educator of the Year (NGH '95), Educator of the Year (Nat'l Federation of NeuroLinguistic Psychologists '97), Author of the Year (Hypnodyne Foundation 2000), Award for Excellence in Counseling & Therapy (IHF '03), Diplomat (IMDHA '06), Lifetime Member (IACT '07).