MEDICAL HYPNOSIS FOR CERTIFICATION
Presented by: Michael Ellner, DD, CHt, MSH
2 ½ Day Course. For Hypnotists Only. 20 CEU's.
You must pass an Exam to be certified in this specialty.
Only Certified Hypnotists are eligible to take the Exam.
Friday (½ day) Introduction to:
Working with the Medical Community
Intake and Record Keeping
The Conventional Medical Model
The Holistic Medical Model
**Complimentary Finger Foods Friday Evening**
Saturday
Creating Healthy Behaviors
Pre & Post Surgery Hypnosis
Introduction to Pain Relief and Management
Sunday
Practical applications & strategies for using Medical Hypnosis and NLP to help clients with:
Catastrophic Diseases including AIDS and Cancer
Hypertension
Fibromyalgia
Chronic Fatigue Syndrome
Irritable Bowel Syndrome
Psychosomatic Illnesses
Stress & Anxiety
Headaches
Sexual Problems
Review and Certification Exam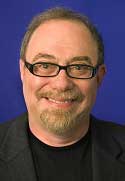 Michael Ellner's distinctive approach to using trance and suggestion has earned him countless honors as a healer, educator and humanitarian. He and his clients have tested the limits of mind-body healing for over 20 years. Among his many accomplishments: Ellner served on the U.S. National Institutes of Health Complimentary Therapies Working Group (1989-1992), was a Course Director & Faculty Member for a Major Collaborative Medical Conference (PAIN Week 2007), has lectured on Mind-Body healing around the world, and was a presenter on Mind-Body healing at a major AIDS forum sponsored by the National Institutes of Medicine. In 1998, the European Commission (Project report on treating AIDS) recommended that the European Union hire Ellner as University level instructor of mind body healing to help people with AIDS.
His Honors include: Hypnosis Humanities Award (NGH 1989 & 1994), Founder's Award (IMDHA 1990), Mind-Body-Spirit Award (IACT 1991), Hypnosis Educator of the Year (NGH 1995), Educator of the Year (Nat'l Federation of NeuroLinguistic Psychologists 1997), Author of the Year (Hypnodyne Foundation 2000), Award for Excellence in Counseling & Therapy (IHF 2003), Diplomat (IMDHA 2006), Lifetime Membership (IACT 2007).
Comments from Students:
"Michael Ellner teaches how to bring forth your own warrior and your own healer."
F.B., Stephenville, Texas
"I appreciate knowing about all of the research & experience shared by Michael during this presentation."
F. Derrickson, Converse, Texas
"…His knowledge about health issues is astounding."
C. Wolfe, Austin, Texas
"Michael is an educator who busts myths with facts, methods, citations and amusing anecdotal evidence."
C. Conlee, College Station, Texas
"Michael is a very special person who knows how to share and teach healing techniques that can make beneficial changes immediately."
R. Snider, Dallas, Texas
| | |
| --- | --- |
| | [../paypal-check-cart.htm] |