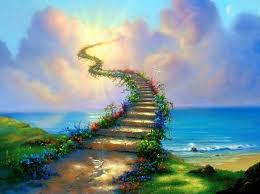 DEFINING & ENHANCING YOUR SPIRITUALITY

(8 CEU's)

Presented by Anne King, C.H.

THIS WORKSHOP IS OPEN TO THE PUBLIC

Our spiritual beliefs can be instrumental in creating a truly magnificent quality of life. They can carry us through troubled times, give us immediate answers when we are unsure or challenged by events in life, and guide us in everyday decisions and interactions. Regardless of your spiritual beliefs or religion, if you would like a better connection to your soul and the true Source of All That Is (regardless of what you call it), come join this experiential workshop designed to help you better understand your spiritual divinity, enhance your faith, and enable you to consistently incorporate your spiritual beliefs in your daily life. We'll discuss the common threads, qualities, and goals of all spiritual practices and alternative ways to pray based on effectively engaging your conscious, subconscious and super conscious minds.

Through hypnotic and meditative exercises you will discover how to:
Define your inner beliefs
Tap into omnipresent Spiritual Energy at will
Resolve any problem from a spiritual perspective by asking the right questions
Use contemplation, meditation & prayer effectively
Anne King, C.H. has worked full-time in the hypnosis field since 1986. She is an excellent instructor, owns & operates a state-licensed hypnosis school and presents at national conferences annually. Her style is simple, thorough and organized, as is the excellent written material provided for attendees.