(OPEN-TO-THE-PUBLIC)

CHAKRAS: BEYOND THE BASICS $49 $19

(8 CEU's)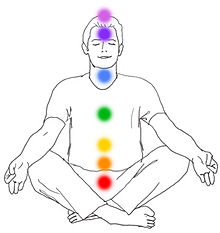 Presented by Anne King
1-Day Course
Chakras are energy centers within the body which are associated with various glands, colors, and vibrations, as well as physical, mental, emotional and spiritual issues. Working with the chakra system can create balance and thus, restore perfect health and peace of mind.
YOU WILL LEARN:
The definitions of each chakra
How to connect w/your own Chakra System
The associations with physical issues
The mental & emotional associations
To use visualization, hypnosis, & meditation
CHAKRAS EXERCISES FOR:
Recognizing & locating imbalances
Gaining a deeper understanding self
Balancing
Grounding
Healing, Restoration, Increase intuition
Using aromatherapy, crystals, & stones The definitions of each chakra
Anne King, C.Ht., has been a practicing hypnotist since 1986. She begin actively doing self-work with chakras and color many years ago and has realized numerous benefits in her own life including the onset of precognitive dreams, memory retrieval from early childhood, and resolution of both physical problems and mental issues. Anne is also an excellent instructor: her style is simple, thorough and organized, as are the excellent manuals she provides for the attendees.