About Us

ANNE KING'S HYPNOSIS CENTER is located near Boerne in the beautiful Texas Hill Country. Services offered include:
Private, group, telephone and internet Hypnosis Sessions, variety of subjects.

Hypnosis Training for Certification

.

Continuing Education workshops for Hypnotists, LPCs and other counselors.

Seminars on Hypnosis and self-improvement related topics.

Products for hypnotists and non-hypnotists, including Self-Hypnosis CDs, Script Books, Hypnosis Specialty Programs, and Video Workshops.
ANNE KING'S HYPNOSIS TRAINING is licensed and regulated by the State of Texas. The program also meets standards of the International Medical and Dental Hypnotherapy Association. Course curriculum is IMDHA approved, and certification exam is administered on last day of class. IMDHA requires additional hours of independent study outside the classroom prior to certification.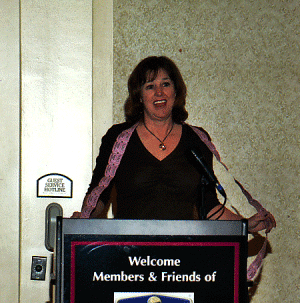 ANNE KING, C.HT.
ANNE KING is owner of Anne King's Hypnosis Center, and primary instructor for Anne King's Hypnosis Training Center.
Experience:
Full time hypnotist since 1986

Has conducted sessions for over 20,000 clients

Has owned and operated Hypnosis Centers in 3 Texas cities: Corpus Christi, Beaumont and Boerne
Certifications:
International Medical and Dental Hypnotherapy Association
National Guild of Hypnotists
International Hypnosis Federation
Educator:
Frequent presenter at national hypnosis conferences
Has taught certification courses for hypnotists since 1990
Became a state-licensed career school in 2009
Workshop facilitator for Hypnotist and Counselor CEUs
Facilitator for open-to-the-public workshops on mind / science and metaphysical topics
Designations & Awards:
Fellow and Diplomat, International Medical and Dental Hypnotherapy Association
Educator of the Year IMDHA, 2001.
Ms. King has studied under numerous well-known hypnotherapists and continues to attend seminars, lectures, conventions and workshops annually to further her education. Her extensive training allows her to incorporate many standard and advanced hypnotic techniques into her work with clients and students as well as on the hypnotic recordings she creates and markets.